Areas of Focus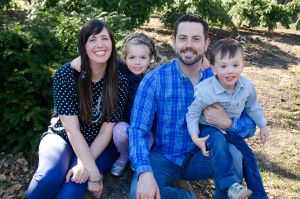 The work we do with most of our clients can be broken down into four modules. Sometimes we focus on one issue at a time. Sometimes we tackle a few at the same time.
1. Big Picture Planning
Together we take stock of where you are today (with both your financial and life goals) and explore how you want your life to be different in the future. Then we design a detailed plan to help get you there. You will have ongoing access to our planning portal, so you can view the plan and track your progress. There is an flat hourly fee for this consulting service that is waived if we manage household assets of $250,000 or more. (Learn more HERE)
2. Workplace Retirement Solutions
At the Participant Level:
If you are a participant in an employer-sponsored retirement plan, we want to help you manage your account on an individual basis. As an unbiased, independent advisor, we analyze your plan's investment choices and design the right portfolio for your needs. We review the account with you annually, giving you the peace of mind that comes with delegating the ongoing management of your retirement plan to a professional. We charge an annual percentage of assets when direct management is allowed by your plan's rules. When that's not possible, we charge a flat hourly consulting fee for plan analysis and portfolio advice. (Learn more HERE)
At the Plan Level:
If you are a small business owner looking to start a 401(k) or have your current plan reviewed, we can help with that. For a flat hourly rate we will analyze your company and either design your new plan or make recommendations on how to improve your current plan. If you decide you want us to be your plan's advisor, we charge an annual fee that is a percentage of assets. In addition to servicing the plan, we commit to providing all plan participants with ongoing education about retirement and personal finance.
To avoid a conflict of interests, we never consult at both the plan level and the participant level for the same company.
3. Investment Management
We also manage investment accounts that are not part of workplace retirement plans, such as IRAs, brokerage accounts, education savings plans, and tax-deferred annuities. We utilize a disciplined and academically-researched investment approach that looks beyond traditional asset allocation. We stand out from the crowd by combining two schools of thought in investment analysis - fundamental (valuing investments based on financial health) and technical (identifying opportunities by analyzing trends such as price movement and trading volume). We offer some commission-based investments, but the vast majority of new accounts are fee-based, where we charge an annual fee that is a percentage of assets. (Learn more HERE)
4. Insurance Consulting (life, disability, long-term care)
We offer unbiased, flat-fee consulting to help you determine the type and amount of coverage you need. The analysis includes financial modeling with our top-of-the-line planning software. Do not just take our word for it - we can "stress test" your current plan and show you how an unexpected death or illness will affect your family's finances. We can also provide a comprehensive review of any current policies. If we recommend a new or additional policy and you purchase it through us, we earn a commission. In these cases, the consulting fee is waived. (Learn more HERE)
Schedule an initial 30 minute consultation - without cost or obligation - to learn more about our process.
Federal income tax laws are complex and subject to change. Neither GWN Securities, Inc. nor its representatives give legal or tax advice. Please consult your attorney or tax advisor for answers to specific questions. Investing involves market risk, including possible loss of principal, and there is no guarantee that investment objectives will be achieved.