Colin Murray, CFP®, CLU®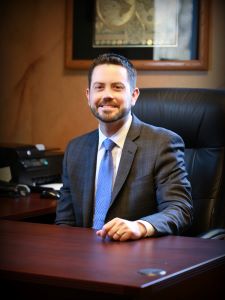 Our practice is based on three essential ideas*:
(1) That real wealth – an income one doesn't outlive and a significant legacy to one's heirs – can only be built and preserved through a program of lifetime investing.
(2) That the achievement of real wealth in is not driven by investment "performance" but by investor behavior – which is primarily a function of making a lifetime plan and sticking to it, ignoring the fads of euphoric bull markets as well as the bear market fears that lead to panic capitulation near epic market bottoms.
(3) That, in practice, no one will ever be able to resist the great behavioral traps of equity investing without the calm, consistent, empathetic but tough-loving counsel of a high quality advisor, whose functions aren't prediction and "performance," but planning, perspective and behavior modification. Thus, the highest, best and most valuable function of an advisor is coaching clients past The Big Mistake (in all its manifestations).
*As proposed in Nick Murray's Simple Wealth, Inevitable Wealth - suggested reading for all our clients.